welcome to my site...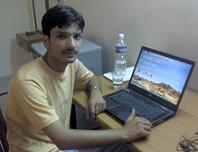 Hi....! This is my personal website ....its all about my life.
Have you ever wondered, what is our purpose in life. Why are we here on Earth, what will our destiny or fate be? To discover our destiny we must become aware of our true self. Who you are and what you want in life.
Other Links
Photo Gallery
My Village Gallery